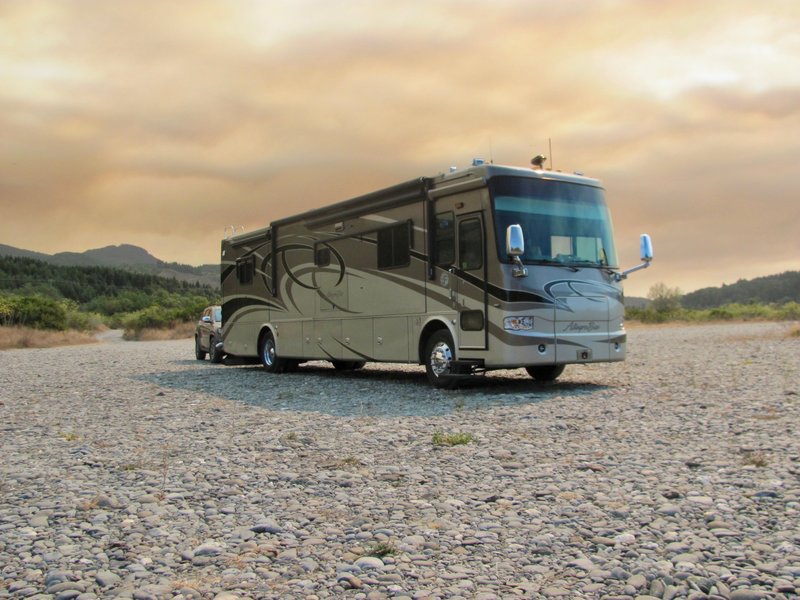 Who is
N2

Jesus Ministries
Our Story
We are full time RVers ministering to believers and unbelievers alike who have a desire to know more, grow more and obey the command Jesus commissioned to all believers to be disciples and become disciple makers.
We travel ministering on a donation basis wherever God leads us to go. It is our desire to be a blessing to pastors and believers and not a financial burden. We pray for God's direction and obey the Holy Spirit as we travel discipling where needed with the goal of those disciples becoming disciple makers.
  Church background:
I was not raised in a Christian home. I had been taken to church a couple times as a child by a relative and neighbor.  I believed in right and wrong, God and the devil, the Bible and heaven and hell.  At  seventeen I was married, a father at eighteen and ready for divorce at 19 years of age.  I started a band in high school and after graduation signed recording contracts, and was leaving on a northwest tour.
(This and so much more can be read in my book titled, Doors and Decisions by Dr. David L. Kelso reviewed later on my website.  It can be purchased in paperback or ebook on Amazon.com) 
Introduction to Christ:
I was introduced to Christ through two men working with me at my place of employment. I was working in a factory during the day and entertaining in night clubs singing and playing in a rock band in the evenings.  (This took place during above mentioned recording contract and tour when my life changed).
Results of that introduction:
After watching their lifestyles and experiencing the Love of God through their words and example my wife and I accepted Jesus Christ as my Lord and Savior in my home two weeks later.
Results of my experience:
My life began to change.  My greatest desire was to tell others what I was experiencing. I did not know what was happening but I knew something was changing me. I knew I was different and so did everyone around me. I had to find a way to tell others what I had little or no knowledge of.  I had to know how to share this Jesus I had met.
Educational Pursuit:
Pursuing the various avenues to learn more of what I was experiencing, I left my home, job, quit the band and left my friends. My late wife, daughter and our dog left Ohio in route to Houston, Texas with $100 to our name.  I was moving to a place I had never been, to do something I had never done, with people I did not know, to become what I knew nothing about, to attend a Bible college I had not been accepted as yet.  Why?  Because the same voice I heard when I accepted God's forgiveness was leading me to go and to do so.  I pursued what little I knew about following Jesus.  What an adventure for a 19 year old.  Through the years I have continued my education.  With God's help and provision I received my Bachelor's of Theology and Masters in Biblical Studies.  I have Doctorates in Christian Theology, Divinity and Ministry.  My passion to know more about God's plan for my life and to continue my discipleship journey is greater today than ever before. There is so much more to learn and experience.  We have been in ministry over a half century.  We have pastored, travelled as a fulltime evangelist, Founded and established a church and pastored 34 years in the local area. We authored and published our autobiography in 2021.  
Presently:
In 2019 God released us once again to travel full time sharing our passion regarding the need  for discipleship in the local church.  Upon my resignation, my son, who was on my staff, succeeded me in the local pastorate I had founded and established 34 years earlier.  He remains there today.
For the past three years Linda and I have been traveling, teaching, and training believers how to mature in discipleship and to become disciple makers.  During those years we have worked with Vietnamese churches in San Francisco; with a church in Arizona; and have spent the last two years in California working on staff of a church of 1300 members.  After 18 months of renewed commitments, we were graciously asked to continue indefinitely.  We felt released from that position and began to work with people and other churches in the area. We are presently teaching classes in our coach and in local churches as requested.  We teach classes on zoom as well.  Discipleship and Disciple Makers is our passion and priority in ministering.  We have held meetings and spoken when requested for special events and group opportunities as invited. 
Some Final Thoughts:
If we as believers are to continue to grow spiritually, we must be educated and activated by the practical teaching and training of first century principles and practices of discipleship.  These revelatory truths are found in the Word of God.  They will encourage the new born as well as refresh and revive the maturing saints. We need to know who we are in Christ and who He is in us. These teachings will remind as well as empower all believers of God's divine purpose and command to go make disciples and become disciple makers.  Then and only then will the church become effective and obedient to the great commission ushering in the Kingdom of God on earth as it is in Heaven.
If you would like to inquire into the availability for N2Jesus ministries with Dr. David Kelso, please email [email protected]
Doors are part of our daily lives.. Doors provide opportunites, demand decisions and protect us all. Jesus said, "I am the door: by me if any man enter in, he shall be saved…" (jn 10:9)